CO2 System Components
Absolute confidence is a must when it comes to fire protection. Designing reliable gaseous fire extinguishing system components that give you peace of mind is what we do best.
Our no compromise approach ensures that our systems will stand the test of time. Each and every one of our products is built in the UK using components sourced from the best British suppliers we can find.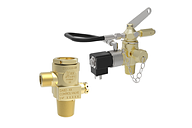 Our Cylinder Valves are engineered the the highest standards in our manufacturing facility in North Yorkshire.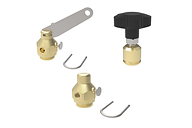 Our Actuators are designed and engineered to offer reliable system performance without compromise.
Each one of our CO2 system components is designed and tested to the highest standards, using materials and components sourced from the best suppliers we can find.