What Makes For a Trouble-Free Fire Suppression System?
Do not underestimate the installation process
Ultimately, you want a fire suppression system that is not only effective when it counts, but a system that is also trouble-free and requires minimal unplanned maintenance. How a fire suppression system is installed has a direct impact on remedial maintenance works and consequent machine downtime.
At Ardent, we understand this and put system installation at the core of every fire suppression system we supply. We might take a bit longer to fit a system than other suppliers, but there is a good reason for this – we install systems for the long term, saving money in the long run.
High quality installation standards
In an effort to cut costs, some fire suppression providers save on system installation, for example, using plastic cable ties rather than bolted P-clips for hoses, or leaving cables loose or parts exposed where they can be easily damaged. With vehicle movement and high vibration, particularly in harsh environments, plastic cable ties can wear the linear detection cable or may break, allowing the cable to fall where it may become damaged and causing potential false discharges and costly downtime.
At Ardent, we install our systems following strict installation standards and using high quality components. This is our way to ensure our systems will stand the test of time even in extreme environments:
We use P-clips rather than plastic ties to mount hoses and detection line.
We use spiral wraps to protect hoses from sharp edges.
We use rubber grommets to protect hoses from sharp edges.
We use heavy duty brackets specifically design to hold the tanks in place and withstand vehicle movement and vibration.
We use heat shield sleeving to protect hoses.
The team behind each installation
Over the last 24 years, the Engineering Team at Ardent has gathered invaluable know-how and experience in most machine layouts, with systems installed on over 8,000 items of plant. Our Installation Engineers, supported by the office based Technical Team, understand the ins and outs of their work. This knowledge is passed from Senior Engineers to the new team members in a thorough training process that last for several months, so we can ensure we keep our installation standards high.
Ardent's Operations Team coordinates all installation work to make sure systems installations are built around our customer's production schedule to minimise downtime. Our lines are open 24/7 so our customers can always contact us in case of urgency or emergency.
Remember, high installation standards might add some time to the installs, but will stand the test of time and avoid costly remedial work in the longer (and perhaps even not-so-long) term.
For further information and advice on mobile equipment fire protection, please call us on +44 (0)1423 326740.
Related News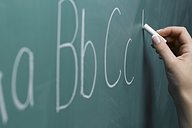 We start this blog series with the essential component of any fire suppression system, the extinguishing agent.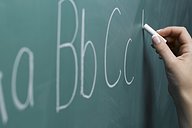 Even the most effective extinguishing agents depend upon a reliable detection system. Here we look at the most common types and their pros and cons.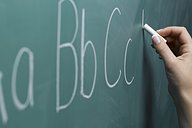 Extinguishing agents and detectors are key components of any system, but it is the control module that dictates the response to fire.