The right
solution

Consistent
quality

Unfailing
support

Knowledgable
& educational

Proud to be
specialist
Fewer industries face greater fire risks than the wood processing industry.
Flammable materials are found in abundance in wood processing, from wood chippings to fine dust. In this operating environment it is hard to keep machines clear of debris. Even the most meticulously cleaned machines will inevitably end up coated in a fine layer of combustible dust during the course of the work shift. Combine this with the superheated components and hot surfaces and there is a serious risk of equipment fire.
Full fire hazard coverage

Our systems cover all the hazards in a vehicle, not just inside the engine compartment.

Re-ignition protection

Our dual agent systems significantly reduce the risk of fire re-ignition.

Fast callout response

Our Engineers can be on site in a matter of hours to get your machine back to service.
Why Protect Mobile Plant in Wood Processing?
All it takes is for fine combustible dust in or around the belly pan of a shredder to combust is a overheated environment and oxygen. Many wood processing companies run 24-hour operations, with machines working at high speed around the clock. Rising engine temperatures, superheated turbochargers and exhaust manifolds increase the chance of ignition in these environments, with the additional risk of fires spreading rapidly due to the large quantity of flammable materials in the areas around the machines.
Suffering a fire in the wood processing sector puts more at risk than just the machine. People, assets, stock, facilities and business reputation are on the line too. Mobile plant fire protection is about more than just the machine, it covers every aspect of your business to make sure that your people are safe, machine downtime is minimised and the businesses reputation as reliable and responsible is upheld.
Our Solution
We understand that machines working in wood processing have different needs depending on the type of machine, the task it will be performing and the hours it will be working, so we take these into account when we specify a fire suppression system. With over 25 years of experience in wood processing, you can be sure that you are in safe hands with an Ardent Fire Suppression System.
The Ardent Mobile Plant Fire Suppression Systems use electronic Linear Heat Detection to offer the fast and reliable that is essential for such a high-risk environment. Without fast detection and actuation, a fire can quickly grow out of control and spread to machines, assets or buildings in the vicinity of the machine. This detection technology offers the best protection against false discharges commonly seen in other systems.
Ardent recommends Dual Agent fire suppression systems for machines working in the wood processing sector. These systems combine Dry Chemical and Wet Chemical suppression agents to provide rapid fire knock-down and cooling of superheated components, reducing the risk of fire reignition. The Ardent Dual Agent Fire Protection System is designed to offer the most reliable fire protection, with varying system sizes to accommodate a variety of machines.
Fires on fixed equipment such as electrical cabinets can also result in downtime and costly repairs. Our Electrical Equipment Fire Suppression Systems provide cost-effective and reliable protection and the same level of service and support as our mobile plant systems.
Service and Support Designed Around Your Operations
At Ardent, we understand the impact of machine downtime on your operations and productivity. That is why it isn't only our systems that are always ready to react to fire, but our dedicated team is equally ready to respond to callouts within a matter of hours. Our systems are powered by a team who listens, understands your needs and fits seamlessly into your operations to be able to provide the highest service standards in the industry.
Some of the Equipment We Protect:
Shredders
Material handlers
Wheel loaders
Electrical cabinets
Related Content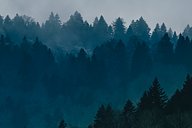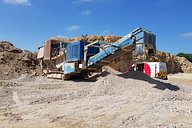 Key considerations when choosing fire suppression for waste shredders.