The right
solution

Consistent
quality

Unfailing
support

Knowledgable
& educational

Proud to be
specialist
Machine fires can be devastating to port and dock companies, with repair costs, equipment downtime and disruption to operations adding up. Ports and docks also operate under strict Health & Safety standards, where personnel safety is kept as a main focus.
From forklifts to reach stackers and mobile port cranes, ports and docks are home to a variety of machines of all shapes and sizes. With so many different types of plant, identifying and managing fire hazards in ports and dock's mobile plant requires a good understanding of the whole industry, each machine's characteristics, operating environment and specific challenges.
Full fire hazard coverage

Our systems cover all hazards in the vehicle, not just inside the engine compartment.

Re-ignition protection

Our dual agent systems significantly reduce the risk of fire re-ignition.

Minimise equipment downtime

We work around your operations and our Engineers can be on site in a matter of hours.
Why Protect Mobile Plant in Ports and Docks?
If a fire starts on a machine, the costs and implications can quickly snowball. The costs of repairing or replacing essential machines, downtime and disruption to operations can severe consequences for the business.
Protecting mobile plant with a fire suppression system can reduce and even prevent machine damage if a fire ignites, significantly reducing or completely avoiding downtime and repair costs. Getting the machine back to service with minimal downtime is paramount, so your fire protection partner have to be ready to react quickly 24/7. For port and dock companies, ensuring their plant is protected by the right fire suppression system is vital.
Critically important to the UK economy, port companies are subject to strict scrutiny when it comes to Health & Safety. Mobile plant fire suppression helps port and dock operators manage the risk of fire and personal injury to equipment operators.
Our Solution
With essential machinery ranging from forklifts to mobile port cranes and handling a variety of hazardous materials, the fire hazards on plant at port companies can be completely different from machine to machine. In this environment, it is important to understand each piece of equipment and the conditions that affect their fire risks. A one-size-fits-all fire suppression system won't provide the level of protection and performance required.
At Ardent, we have over 25 years of experience working with port and dock operators to help them protect their mobile plant against the risk of fire. We carry out a comprehensive fire hazard analysis on each machine and specify a system that you can rest assured will perform when needed.
The Ardent Mobile Plant Fire Suppression Systems are fully tailored to each machine and operating environment. Equipment handling highly combustible materials such as biomass, animal feed or woodchip have increased fire risks, including the risk of fire re-ignition if the fire suppression system fails to cool the machine. Ardent recommends dual agent fire suppression systems for machines working in these environments. These systems combine dry chemical and wet chemical suppression agents to provide rapid fire knock-down and cooling of superheated components, reducing the risk of fire reignition
Fires on fixed equipment such as electrical cabinets can also result in downtime and costly repairs. Our Electrical Equipment Fire Suppression Systems provide cost-effective and reliable protection and the same level of service and support as our mobile plant systems.
We Are Members of Port Skills & Safety
As a member of the UK's Port Skills & Safety Group, we understand that ports and docks operate according to strict Health & Safety standards and work with our customers to ensure these are met. We contribute in conversations regarding equipment fire protection and its role in keeping these high safety standards. We also work with customers to ensure that their systems meet requirements, from engine stop and battery isolator, to delay functions to ensure the safety of operators.
Service and Support Designed Around Your Operations
At Ardent, we understand the impact of machine downtime on ports and docks operations and productivity. That is why it isn't only our systems that are always ready to react to fire, but our dedicated team is equally ready to respond to callouts within a matter of hours.
When it comes to system servicing and maintenance, our team works around your operations to meet ever-changing scheduling demands. Our systems are powered by a team who listens, understands your needs and fits seamlessly into your operations to be able to provide the highest service standards in the industry.
Some of the equipment we protect:
Container cranes
Straddle carriers
Reach stackers
Material handlers
Wheel loaders
Forklifts
Electrical cabinets
Related Content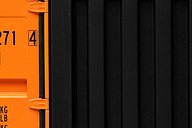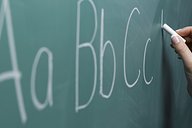 In this post, we look at the principles behind a fire hazard analysis and how they dictate system design parameters such as quantity of suppression agent.