The right
solution

Consistent
quality

Unfailing
support

Knowledgable
& educational

Proud to be
specialist
Reliable Plant and Fixed Equipment Fire Suppression
At Ardent, we are proud specialists in the design, installation and maintenance of our fire suppression systems, offering reliable protection so you can get to work knowing your assets, people and business are in safe hands. Our systems and team are always ready to perform to the highest standards when you need them the most.
Automatic fire suppression systems for heavy vehicles, backed up by expert support for increased reliability, superior safety and minimum downtime.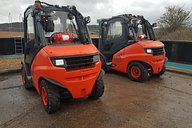 Our automatic fire suppression systems for forklifts and other small plant are built to offer reliable, cost-effective protection for businesses and people.
Our fire suppression systems for electrical panels offer automatic detection and suppression, keeping your business running smoothly.
Our Automatic Fire Suppression Systems
We are totally confident in the systems we install, which is followed through in all aspects of what we do. Tested to the highest global standards, we never compromise on quality in components, technologies or installation standards. With fully flexible systems, we have the right solution for any machine type, size and brand.
Through years of consistent quality and unrivalled support, we have gained the trust of Original Equipment Manufacturers worldwide, including...
Global Presence, Local Support
Our network of global branches and partners work with customers in over 50 countries. Our wide-spread global presence is a result of our efforts to provide the best continuous local support to our customers around the world.
Specialists in High-Risk Sectors
We understand that different environments present different fire suppression challenges. Built on over 29 years of experience working alongside customers in a variety of industries, our skilled team have the knowledge to tailor effective fire suppression systems to minimise the risk of machine fire in your sector.
Latest News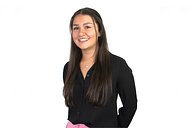 Introducing Holly, our stellar Sales Support Co-ordinator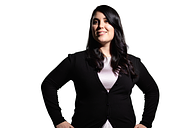 Meet Vic, our friendly Operations Support Coordinator.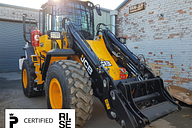 We're proud to announce that we have obtained the latest version of P-Mark SPCR 199 certification for the Ardent Dual Agent Systems.