The right
solution

Consistent
quality

Unfailing
support

Knowledgable
& educational

Proud to be
specialist
Reliable fire suppression system suppliers
Every company wants to keep its people, assets, and business safe from fire. At Ardent, we go beyond the conventional role of fire suppression system suppliers: we also design, install, and maintain fire suppression systems, offering end-to-end solutions that provide protection and ongoing support to organisations. With more than 30 years expertise, our systems and teams are always ready to perform to the highest standards, ensuring minimal schedule disruptions.
From trucks to excavators, active fire protection systems protect all large machine types and sizes.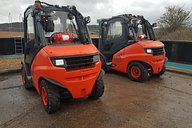 Our reliably active fire protection systems can react to fires in forklifts and other small plant in seconds.
With automatic detection and activation, tailored active fire protection systems can suppress electrical fires without human intervention.
From static to mobile systems, Ardent fire suppression is designed to meet the highest global standards, providing organisations with confidence that lives and livelihoods are protected. We never compromise on quality for components, technologies, installation, or maintenance. And as fully flexible fire suppression system suppliers, we have the right solution for any machine type, size, and brand.
Through decades of consistent quality and unrivalled support, Ardent fire suppression systems are trusted by original equipment manufacturers worldwide, including:
Support for businesses worldwide
To ensure the best, continuous support to organisations around the world, our international network of branches and partners work locally with customers in more than 80 countries.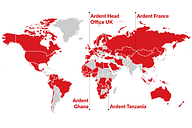 Find fire suppression for high-risk sectors
With more than 30 years experience, we understand that different environments present different fire suppression challenges. From military and manufacturing to rail and recycling, Ardent fire suppression systems can be tailored to individual sectors, minimising more specific risks of machine fires for full peace of mind.
Stay informed on fire suppression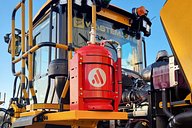 What is a fire suppression system, and how does it work? Read our guide to learn more and discover which system is best for your business.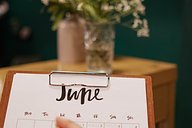 Just how often should a fire suppression system be serviced? Here, we answer that question and detail what's involved in keeping your system ship shape.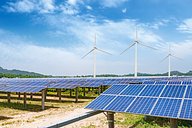 As with any electrical system, every renewable energy generation system is at risk of fire. With the average wind turbine estimated to cost between $4-8m USD, the cost is too great not to consider.