The right
solution

Consistent
quality

Unfailing
support

Knowledgable
& educational

Proud to be
specialist
Forestry is a challenging industry, with machines running at high temperatures and carrying large amounts of flammable materials. This puts these machines at an increased risk of fire and makes an effective and reliable fire suppression system critical to protect people, operations and asset investment.
Hydraulic fuels and flammable liquids that are pumped around machines at high pressure pose a significant fire hazard if they leak or rupture. Combined with the superheated components from working long hours, the risk of fire on these machines cannot be overstated. A fire on a machine in an isolated location and surrounded by flammable materials can rapidly spread, causing the fire to grow out of control.
Re-ignition protection

Our dual agent systems significantly reduce the risk of fire re-ignition.

Full fire hazard coverage

Our systems cover all hazards in the vehicle, not just inside the engine compartment.

Fast callout response

Our Engineers can be on site in a matter of hours to get you machine back to service.
Why Protect Mobile Plant in Forestry?
From flammable oils and fuels to wood chips, sawdust and trees, equipment operating in forestry are surrounded by an abundance of fuel sources. These highly-flammable materials can build up in and around the engine compartment and turbocharger, which can become superheated when working long hours, increasing the risk of fire. Suppressing a forestry ire before it can spread to surroundings can prevent or reduce damage to the area significantly.
In addition to the cost of machine damage and downtime, forest fires can cause significant injury to operators and other employees and damage to the environment. With the cost of a fire so high, it is crucial that mobile plant working in forestry be protected by a reliable fire suppression system.
Our Solution
The Ardent Mobile Plant Fire Suppression Systems use electronic Linear Heat Detection to offer the fast and reliable fire detection that is essential for such a high-risk environment. Without fast detection and actuation, a fire can quickly spread and grow out of control. This detection technology also provides the best protection against false discharges commonly seen in other systems.
Ardent recommends Dual Agent Fire Suppression Systems for machines working in forestry. These systems combine dry chemical and wet chemical suppression agents to provide rapid fire knock-down and cooling of superheated components, reducing the risk of fire reignition. The Ardent Dual Agent Fire Protection System is designed to offer the most reliable fire protection, with varying system sizes to accommodate a variety of machines.
Service and Support Designed Around Your Operations
At Ardent, we understand the impact of machine downtime on your operations and productivity. That is why it isn't only our systems that are always ready to react to fire, but our dedicated team is equally ready to respond to callouts within a matter of hours. Our systems are powered by a team who listens, understands your needs and fits seamlessly into your operations to be able to provide the highest service standards in the industry.
Some of the equipment we protect:
Material handlers
Shredder
Wheel loaders
Wheeled harvesters
Skidders
Forwarders
Case Studies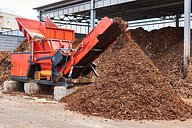 Fewer industries face greater fire risks than the wood processing industry with combustible materials everywhere. Protect your business with Ardent fire suppression systems.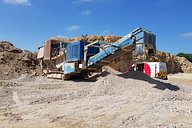 Key considerations when choosing fire suppression for waste shredders.