Fire Suppression news, best practices and developments
An insight into vehicle fire protection best practices and latest developments.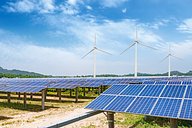 As with any electrical system, every renewable energy generation system is at risk of fire. With the average wind turbine estimated to cost between $4-8m USD, the cost is too great not to consider.