The right
solution

Consistent
quality

Unfailing
support

Knowledgable
& educational

Proud to be
specialist
For mobile plant and equipment working in agriculture, the risk of fire cannot be overstated. With machines like combine harvesters, balers and forage harvesters working with highly combustible materials for long hours, the risk of a fire starting on a machine is high and the costs of repairs can be significant. In the worst-case scenario, machines can be completely lost to fire and operators can be injured as a result.
Agricultural machinery is costly and downtime for these machines affect production significantly, but spotting a fire on these machines before it gains strength can be difficult. An undetected fire can quickly grow too difficult to control with a fire extinguisher, causing irreparable damage to the machine and putting the operator in danger.
The right automatic fire suppression system installed and maintained to high standards can stop a machine fire before it causes significant damage to the machine, minimising repair costs, downtime and risk to the machine operator.
Our systems detect fire fast, keeping operators safe and reducing repair costs and downtime.

Flexible solutions

Our systems can be scaled to provide tailored fire protection for all types of plant.

Fast callout response

Our Engineers can be on site in a matter of hours to get your machine back in service.
Why Protect Equipment in Agriculture?
Flammable materials such as straw, crops and dust can get caught and build up in machines. This buildup is a ticking time bomb, waiting for a heat source to ignite, and when it ignites, the fire can cause massive amounts of damage to the machine and surrounding area. With machines operating long hours, hot components such as turbochargers, exhaust manifolds and engine blocks are a common ignition source in agriculture.
Regular cleaning goes a long way to preventing fire on machines, but this doesn't eliminate the risk of fire. Material buildup throughout the workday can be enough to lead to disaster, so to ensure that you are protected against fire a reliable fire suppression system is essential.
Our Solution
Installing an Ardent Automatic Fire Suppression System to your mobile plant to automatically suppress fires is a safer option for operators, who may be at risk of injury when tackling fires with handheld extinguishers. In addition, our automatic fire suppression systems can detect a fire before it flames and they are self-activating, reducing damage to the machine and keeping downtime to a minimum.
When it comes to automatic fire suppression, one-size-fits-all systems don't often provide the level of protection required for the specific challenges posed by the agricultural environment. At Ardent, our fire hazard analysis considers aspects such us machine characteristics, the environment where the machine operates and its working schedule. With this information, our Technical Team is able to specify a system that is tailored to your machine.
Ardent work with equipment manufacturers and end users to ensure that our systems meet the needs and requirements of the machine, the operator and the environment. This means that we specify, install and maintain automatic fire suppression systems that provide the right level of protection and effectiveness and maximum reliability.
Fire on fixed equipment such as electrical cabinets can also result in downtime and costly repairs. Our Fixed Equipment Fire Suppression Systems provide cost-effective and reliable protection and the same level of service and support as our mobile plant systems.
Service and Support Designed Around Your Operations
At Ardent, we understand the impact of machine downtime on your operations and productivity. That is why it isn't only our systems that are always ready to react to fire, but our dedicated team is equally ready to respond to callouts within a matter of hours. Our systems are powered by a team who listens, understands your needs and fits seamlessly into your operations to be able to provide the highest service standards in the industry.
Some of the equipment we protect:
Combine harvesters
Tractors
Telehandlers
Wheel loaders
Cultivators
Conveyor belts
Electrical cabinets
Related Content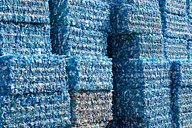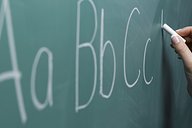 In this post, we look at the principles behind a fire hazard analysis and how they dictate system design parameters such as quantity of suppression agent.