The right
solution

Consistent
quality

Unfailing
support

Knowledgable
& educational

Proud to be
specialist
Fires at airports have extremely high stakes, with costs potentially rising to hundreds of millions of pounds. Equipment used in airport operations, such as ground support vehicles, conveyor belts and high value electrical systems, are vital to the successful running of the airport. Surrounded by highly flammable fuels, this ground support equipment poses a risk of fire that can't be underestimated.
Damage to ground support equipment and reputation, as well as costs incurred due to operational downtime and delays, are all severe consequences for an airport operator. With a variety of fire hazards affecting airport equipment, adequate automatic fire protection can be key to ensure the business is protected.
Our systems detect fire fast, keeping operators safe and minimising repair costs and downtime.

Reliable fire protection

Our systems cover all fire hazards in the vehicle, not just in the engine compartment.

Fast callout response

Our Engineers can be on site in a matter of hours to get your machine back in service.
Why Protect Mobile Plant in Aviation?
Fires that start on fixed ground support equipment or ground support vehicles can quickly spread to other business assets, causing massive amounts of damage within a short period of time, especially due to the highly flammable fuels and liquids involved. Not only the ground crew, but also flight crews and passengers can be put in danger if a fire on ground support equipment is not properly managed and suppressed.
Operators of ground support equipment may attempt to extinguish the fire themselves, putting themselves in danger, especially if they must open a compartment to access the fire. If the operator waits for the aircraft rescue and firefighting team, the fire may have caused severe damage by the time they are on-site and able to suppress the fire.
Automatic fire suppression systems are critical to reducing damage and injury to operators. If a fire ignites on a ground support equipment vehicle, the fire protection system automatically detects the fire and activates, warning the driver and suppressing the fire without any operator intervention.
Our solution
Ardent Automatic Fire Suppression Systems offer reliable automatic fire detection and self-actuation, addressing the fire risk to people, equipment, aircraft and other assets.
For fixed ground support equipment, automatic detection and actuation systems are incredibly important, with fires on unmanned equipment often going unnoticed for a period of time. A delayed response to fire means that it can quickly grow out of control with devastating consequences. Our Fixed Equipment Fire Suppression Systems provide cost-effective and reliable protection to airport fixed equipment.
Ardent also offers a range of fire extinguishers which can be supplied in addition to the automatic fire suppression systems. Handheld fire extinguishers can be used by operators to suppress any fires that start outside the vehicle, that could otherwise spread to surrounding vehicles and equipment.
Service and Support Designed Around Your Operations
At Ardent, we understand the impact of machine downtime on your operations and productivity. That is why it isn't only our systems that are always ready to react to fire, but our dedicated team is equally ready to respond to callouts within a matter of hours. Our systems are powered by a team who listens, understands your needs and fits seamlessly into your operations to be able to provide the highest service standards in the industry.
Some of the equipment we protect:
Towbarless tugs
Deicing trucks
Fuel tankers
Conveyor belt loaders
Electrical cabinets
Ground power units
Related Content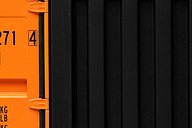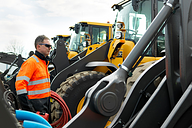 How can installation standards save money in the long term?