The right
solution

Consistent
quality

Unfailing
support

Knowledgable
& educational

Proud to be
specialist
For military vehicles, automatic fire protection needs to be able to endure the tough conditions and demanding schedules to protect the vehicle and crew.
Military vehicles are designed to mitigate the risk of damage to the vehicles and occupants where possible, but fire remains a risk. To protect the vehicle and crew, automatic fire suppression systems can be fitted to the vehicle to detect and suppress a fire in a matter of seconds, allowing safe evacuation of personnel and reducing damage to the vehicle.
Automatic 24/7 fire protection

Our systems detect and suppress the fire in a matter of seconds, keeping you safe.

Robust systems

Our systems are designed to withstand the harshest military environments.

Flexible solutions

Our systems can be tailored to provide protection for all vehicles and equipment.
Why Protect Military Vehicles?
Fire protection for military vehicles is vital to increase crew safety, as well as to protect the vehicle and other military assets. In such a harsh environment, with significant shock and vibration and extreme temperatures, the chance of damage to the fuel lines or to the engine is high. Fuel leaks can rapidly start a fire if they come into contact with a hot engine component.
Automatic fire protection for armoured vehicles helps to mitigate damage to the vehicle by suppressing fires in the engine compartment and other fire hazard areas.
Our Solution
Ardent Fire Suppression Systems offer flexible fire protection to suit any needs. With a variety of suppression agents and system configurations, Ardent work to design and engineer fire suppression systems to address all specific fire hazards in the vehicle. We work to understand your needs and build systems that you can rely on to keep your crew and assets safe.
Our Vehicle Fire Suppression Systems can automatically detect and suppress a fire in its initial stages, before it flames, minimising damage to the vehicle.
Whether it is protection for an armoured vehicle or critical electrical equipment, Ardent offers automatic fire suppression systems to cover all applications. We use a variety of suppression agents and fire detection and activation technologies to provide the correct solution for every type of equipment and environment.
Service and Support Designed Around Your Operations
At Ardent, we understand the impact of equipment and vehicle downtime on your operations. That is why it isn't only our systems that are always ready to react to fire, but our dedicated team is equally ready to respond to callouts within a matter of hours. Our systems are powered by a team who listens, understands your needs and fits seamlessly into your operations to be able to provide the highest service standards in our industry.
Some of the equipment we protect:
Armoured vehicles
Communications vehicles
4x4 vehicles
Electrical cabinets
Latest News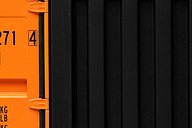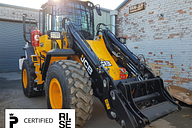 We're proud to announce that we have obtained the latest version of P-Mark SPCR 199 certification for the Ardent Dual Agent Systems.