The right
solution

Consistent
quality

Unfailing
support

Knowledgable
& educational

Proud to be
specialist
Heavy plant and equipment pose a risk of fire that not only affects the machines. For plant hire companies, equipment fires can add significant repair costs or even result in loss of investment. They can also affect their ability to meet customer requirements and hinder their reputation.
Demanding working conditions and long schedules put huge pressure on equipment. Large amounts of flammable liquids, such as diesel, oils and hydraulic fluids, coupled with hot manifolds and engine bays, means the risk of mobile plant fire is ever present. The right fire suppression system installed and maintained to high standards can stop a machine fire before it causes considerable damage.
We are proud to work with...
Rapid and reliable fire protection

We use electronic fire detection technology, minimising damage and downtime.

Predictable lifetime costs

Our fixed-price service contracts put you in control of lifetime system costs.

Fast callout response

Our Engineers can be on site in a matter of hours to get your machine back to service.
Why Protect Mobile Plant Hire Equipment?
Large amounts of hydraulic oil and diesel coupled with superheated components, such as turbochargers and exhaust manifolds, mean mobile plant is at a constant risk of fire.
Fire suppression systems are installed in plant and equipment to protect the machine and operator against this risk. The right fire suppression system will suppress the fire before it causes considerable damage to the machine, minimising disruption and repair costs.
Plant fire suppression has now become a must for companies that want to maintain high safety standards. Insurance premium discounts may be available if the machine is protected with an adequate fire suppression system that is regularly serviced and maintained.
However, it is important to remember that not all systems in the market offer the same level of protection and reliability, as the design parameters and capabilities vary significantly from system to system. Your fire suppression system supplier also plays a key role in matching your standards for service and support and maintaining your company's reputation in front of your customers.
Our Solution
At Ardent, we understand the cost and consequences of rental equipment being at standstill. We work with plant hire companies to ensure that their equipment is protected against the risk of fire 24/7. Whatever your fleet size and type of equipment, we install, service and maintain reliable fire suppression systems to secure your investment and help you respond to your customer needs.
We have over 25 years of experience protecting all types of mobile plant, from forklift trucks to 1,000 tonne mining excavators. We work with customers in a wide variety of sectors and know the specific fire protection challenges those different environments pose to heavy equipment.
The Ardent Mobile Plant Fire Suppression Systems are fully tailored to each machine. We use electronic Linear Heat Detection (LHD) to provide rapid and reliable fire detection. This detection technology offers the best protection against false discharges commonly seen in other systems. Our fire suppression systems give you peace of mind against unexpected bills and help manage the system's lifetime costs.
Service and Support Designed Around Your Operations
At Ardent, we work hard to maintain the highest standards of service and support that you offer to your customers. We understand the impact of machine downtime on operations and productivity. That's why it isn't only our systems that are always ready to react to fire, but our dedicated team is equally ready to respond to callouts within a matter of hours.
Our systems are powered by a team who listens, understands your needs and fits seamlessly into your operations to be able to provide the highest service standards in the industry. We take care of your fire suppression system maintenance and remind you when your systems are due for servicing.
We cover all aspects of fire suppression, from system specification and installation to servicing and rapid response to emergencies, so you can rest assured our systems will deliver the highest level of protection your business requires.
Keeping the Highest Standards in our Industry
With Ardent, you can trust that your plant fire safety. We have numerous accreditations and certifications for outstanding management and Health & Safety, including ISO 9001, 14001 and 18001, SafeContractor, Achilles and Avetta.
Some of the equipment we protect:
Wheel loaders
Excavators
Material handlers
Dump trucks
Cranes
Telehandlers
Generators
Related Content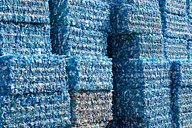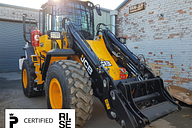 We're proud to announce that we have obtained the latest version of P-Mark SPCR 199 certification for the Ardent Dual Agent Systems.