The right
solution

Consistent
quality

Unfailing
support

Knowledgable
& educational

Proud to be
specialist
Managing and mitigating fire risks associated with manufacturing is a complex job, with a wide variety of fire hazards in the environment. From faulty wiring and overloaded circuitry to forklift fires, fires in factories and warehouses can have serious consequences if they are not detected and suppressed rapidly.
From injury to personnel to damage to essential equipment, the costs associated with fire in manufacturing can quickly add up. With over 1,700 fires in industrial premises in the UK between 2020 and 2021, the risk of fire cannot be ignored (UK Home Office, 2021). Effective automatic fire suppression systems can significantly reduce the impact of a fire on a business, often detecting and suppressing the fire before it is noticed by employees.
Our systems detect fire fast, keeping personnel safe and minimising repair costs.

Cost-effective solutions

Our fire suppression systems are cost-effective and easy to install and maintain.

Fast callout response

Our Engineers can be onsite in a matter of hours to get your equipment back to service.
Why Protect Machinery and Equipment in Manufacturing?
Minimising the impact of fire in manufacturing is essential to avoiding equipment damage and repair costs, as well as disruption to operations and damage to raw material and finished products stored nearby. More seriously, fire can cause injury to staff.
Many fires in manufacturing start in an enclosed space or out of sight of personnel, meaning that a fire may not be detected until it has grown out of control and caused significant damage. Automatic fire detection and actuation is crucial to detecting these fires quickly and suppressing them before irreparable damage is done.
Our Solution
At Ardent, we specialise in automatic fire suppression for all type of plant and equipment found in manufacturing. We work with our customers to identify and assess the fire hazards in their facilities and recommend effective fire protection to minimise the risk of fire and its consequences.
The Ardent Automatic Fire Suppression systems can be installed inside electrical cabinets and enclosures to detect and suppress the fire at its earliest stage and without human intervention, preventing it from spreading. These systems provide reliable and effective automatic detection and actuation to ensure that your business is protected, even in areas that are often unmanned.
CNC and EDM machinery often operate long hours unattended. A fire while the machine operates unmanned can have serious implications. Ardent Automatic Fire Suppression Systems provide the peace of mind of knowing that your machinery is protected 24/7. Our systems can be interfaced with the machine to automatically shut it down when a fire if detected.
Light mobile equipment such as forklifts also pose a risk of fire. Hydraulic or fuel lines can be a cause of fire ignition. Electric forklifts also pose a risk of electrical fires. In addition to damage to the forklift, a fire in a forklift operating in a warehouse or production facility can spread and damage the surrounding area and, in the worst-case scenario, injure personnel. Ardent Fire Suppression Systems for light mobile equipment react to a fire in a matter of seconds, minimising damage to the machine.
With a variety of suppression agents and detection and activation technologies available, Ardent Fire Suppression Systems are suitable for all plant and equipment applications. Knowing what systems are best for your business can be difficult, which is why our experts specify systems based on your needs and environment.
Service and Support Designed Around Your Operations
At Ardent, we understand the impact of equipment and machinery downtime on your operations and productivity. That is why it isn't only our systems which are always ready to react to fire, but our dedicated team is equally ready to respond to callouts within a matter of hours. Our systems are powered by a team who listens, understands your needs and fits seamlessly into your operations to be able to provide the highest service standards in the industry.
Some of the equipment we protect:
CNC and EDM machinery
Forklift trucks
Cranes
Electrical switchgear enclosures
Transformer cabinets
Fume cabinets
Data processing enclosures
Battery cabinets
Related Content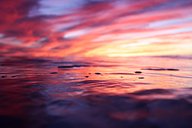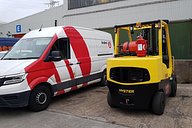 Key considerations when choosing fire suppression for forklifts.