The right
solution

Consistent
quality

Unfailing
support

Knowledgable
& educational

Proud to be
specialist
We are Ansul Authorised Distributors and specialists in the specification, installation, servicing and maintenance of Ansul A-101 and Ansul LVA heavy vehicle fire suppression systems.
From mining excavators to material handlers, we have installed Ansul fire suppression systems on over 6,000 items of heavy mobile plant. Our global network supports the installation and maintenance of Ansul systems in many European and African countries.
We also supply the full range of Ansul fire extinguishers and Ansul A-101, LVA and Checkfire parts and replacement components to companies trained and approved to carry out work on Ansul fire suppression systems. From 1993, Ardent has been installing and maintaining Ansul Fire Suppression Systems on a wide variety of plant, from material handlers to shredders to mining machines.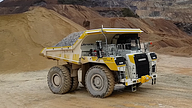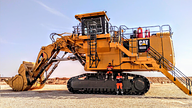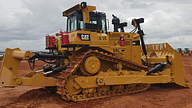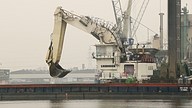 Factory fitted systems at Liebherr plant in France
Ardent has been working with Liebherr France since 1996. Our dedicated Ardent France Team fits Ansul fire suppression systems at Liebherr's plant in Colmar, France. To date, over 1,500 fire suppression systems installed by Ardent protect Liebherr equipment around the world, from wheel loaders and material handlers to mining excavators and dozers.
We work closely with Liebherr France to ensure we offer the reliable protection they and their customers expect. Our Fire Hazard Identification is carried out in conjunction with and is approved by Liebherr.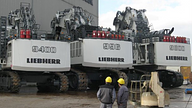 Ansul Fire Suppression Systems
The Ansul Vehicle Fire Suppression Systems are designed for use on large, off-road type construction and mining equipment, such as large excavators and haul trucks, underground mining equipment, and specialty vehicles such as slag, pot and slab carriers and tunnel boring machines.
The Ansul Twin Agent System combines dry and wet chemical suppression agents for rapid fire knock-down, excellent coverage and protection against fire re-ignition, offering the highest level of fire protection.
FM Approved Fire Suppression Systems
Factory Mutual (FM) is one of the most respected and globally recognised standard for heavy vehicle fire suppression. Their Global Research Campus rigorously tests fire protection equipment under actual fire situations to verify they work each and every time they are used.
The in-depth tests cover the system's effectiveness in extinguishing types of fires known to occur on mobile plant, and through simulation will ensure the system can withstand prolonged shock and vibration over its life span.
The FM standard is widely recognised by plant insurers worldwide, providing assurance of manufacturing, design and installation quality of the fire suppression systems.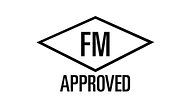 Ansul Fire Suppression System Servicing and Maintenance
Our Field Engineers are fully trained and certified by Ansul in the installation and servicing of Ansul A-101 and Ansul LVA fire suppression systems. Some of them have years of experience working with Ansul systems in all types of mobile plant.
Whether you need regular system servicing, a system recharge or would like to get your Ansul fire suppression system in good working condition, get in touch for a no-commitment estimate.
The Lego Liebherr excavator is also protected by us!
The Lego Liebherr R 9800 Excavator comes with its own Ardent Fire Suppression System. If you get one of these Lego kits, you will find our red suppression agent tanks with the Ardent logo on them inside!