The right
solution

Consistent
quality

Unfailing
support

Knowledgable
& educational

Proud to be
specialist
Global Presence, Local Support
We understand that effective fire suppression goes beyond system supply and installation. On-going support plays a vital role in ensuring our fire suppression systems will work when it counts. Our wide-spread global presence is a result of our efforts to provide the best continuous local support to our customers around the world.
We thrive in tough, hazardous environments wherever they are in the world. Our team has years of experience working in inaccessible sites with harsh climates, altitude challenges and extreme temperatures. Around the world, our customers trust Ardent protect their production-critical mobile plant and keep their business safe.
Our International Branches and Partners
Our network of global branches and partners help us drive safe, profitable operations for businesses worldwide.
Ardent Tanzania
Our branch in Mwanza, Tanzania was established in 2011 to provide continuous local support our customers in East Africa, primarily above and below ground gold mines. Mark Thornton, our Regional Project Manager, leads a team of local Engineers who install and maintain the Ardent Fire Suppression Systems fitted to our customers' fleet. This responsive team plays a key role in the mines to keep operators and equipment safe, as well as to minimise machine downtime and potential production losses.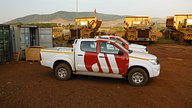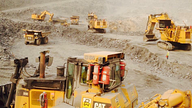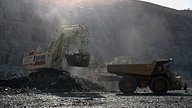 Ardent Ghana
Our partner in Ghana has been working with customers in West Africa since 1999. They supply, install and maintain Ardent Fire Suppression Systems to their customers based on efficient human resource management practices and a strong customer care.
Ardent Ghana have built a local reputation as a full-service fire protection contractor that provide quality products and services. They are now an established player in the mining and allied industries in Ghana and West Africa, known for its delivery of reliable fire protection solutions.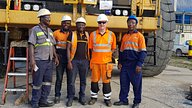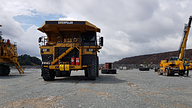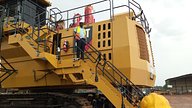 Ardent France
Our French branch is dedicated to support factory-fit fire suppression system installations at Liebherr's manufacturing plant in Colmar, France. Ardent started working with Liebherr-France SAS in 1996. To date, our dedicated Ardent France Team has completed over 1,500 fire suppression system installations, now protecting Liebherr equipment such as mining excavators and haul trucks around the world.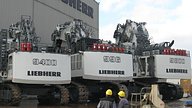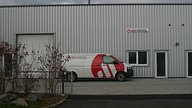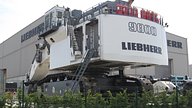 Opmatic ApS
Opmatic is our partner in Denmark, delivering Ardent fire protection solutions throughout Denmark and abroad. They build their business on mutual trust and partnerships with their customers, ensuring they are able to offer the right solution at the right price-point.