The right
solution

Consistent
quality

Unfailing
support

Knowledgable
& educational

Proud to be
specialist
In the power generation sector, fire hazards vary wildly, from flammable fuels and liquids to electrical hazards and highly combustible materials such as biomass. With this number of variable fire hazards, one-size-fits-all fire suppression systems don't often provide the right level of protection to the machine and its operating environment.
Finding a fire protection partner capable of assessing your needs, specifying a fire suppression system that addresses those specific requirements, and installing and maintaining the systems to the highest standard is key to protecting your people and business.
Rapid and reliable fire protection

We use electronic fire detection technology, minimising damage and downtime.

Re-ignition protection

Our dual agent systems significantly reduce the risk of fire re-ignition.

Fast callout response

Our Engineers can be on site in a matter of hours to get your machine back to service.
Why Protect Plant in Power Generation?
With an abundance of high-value machinery and equipment, the cost of an unmitigated fire in power generation is high. For biomass plants in particular, the fire risk is significant, and the consequences grow with every second the fire goes undetected. A fire starting on the machine can quickly spread, igniting piles of material and become out of control.
With so many hazards in the environment, selecting a fire protection partner who can offer reliable, fast detection and suppression for every fire risk is critical.
Risk of Mobile Plant Fire in Biomass
Heavy equipment for handling biomass, such as wheel loaders and material handlers, are at an increased risk of fire. Biomass covers a machine during operation. It sticks to surfaces, builds up in belly pans and behind panels, and accumulates quickly in the engine compartment. Due to the fine consistency of this product, it is virtually impossible to prevent this from happening.
Fires occur because biomass material has a very low ignition temperature. In fact, a study by Leeds University found that dust from some forms of biomass ignites at just 300 °C. Superheated machine components can easily meet and exceed these temperatures, and this is typically what causes the fires.
Our Solution
With over 28 years of experience protecting equipment in a wide variety of environments, we specify, install and maintain reliable fire suppression systems that help you manage fire risks and mitigate the effect of equipment fires.
With a variety of technologies at our disposal and an in-house Research & Development Team on hand to provide technical support for more challenging problems, we are ready to face any challenge.
Ardent Mobile Plant Fire Suppression Systems offer 24/7 automatic fire protection for mobile plant, with electronic detection for fast and reliable fire detection. For environments handling combustible materials such as biomass, Ardent recommends dual agent systems to provide rapid fire knock-down and cooling of superheated components, which reduces the risk of fire reignition.
Electrical cabinets, data centers and transformers are key to the running of businesses and fires can result in downtime and costly repairs. The Ardent Fixed Equipment Fire Suppression System provides cost-effective and reliable protection for this type of equipment, without compromising on service and support.
Service and Support Designed Around Your Operations
At Ardent, we understand the impact of machine and equipment downtime on your operations and productivity. That is why it isn't only our systems that are always ready to react to fire, but our dedicated team is equally ready to respond to callouts within a matter of hours. Our systems are powered by a team who listens, understands your needs and fits seamlessly into your operations to be able to provide the highest service standards in the industry.
Some of the equipment we protect:
Wheel loaders
Material handlers
Data centres
Electrical cabinets
Transformers
Related Content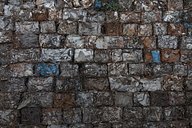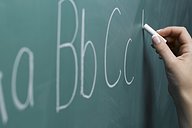 Even the most effective extinguishing agents depend upon a reliable detection system. Here we look at the most common types and their pros and cons.