The right
solution

Consistent
quality

Unfailing
support

Knowledgable
& educational

Proud to be
specialist
Public transport vehicles are relied upon by many people across the UK and the world. Fires in buses and coaches can have serious implications that go beyond damage to the vehicle. If the fire is not detected and controlled rapidly, it can put passengers and the driver at risk. Bus and coach fires also have a high profile, affecting the reputation of the bus operator.
Fires on buses and coaches can go unnoticed until the fire is already out of control. Quickly bringing the vehicle to a stop and evacuating passengers can be difficult. An increase in zero-emission buses and coaches on the roads has raised awareness of the need for fire protection on these vehicles too, with electric vehicle fires in particular causing significant damage and potential injury if the fire is not contained before passengers and driver are evacuated.
Under UNECE Regulation 107, all new buses and coaches must be fitted with an automatic fire suppression system. This regulation aims to increase safety for passengers, drivers and other road users, as bus fires starting in the engine compartment can quickly become uncontrollable.
Automatic fire suppression systems

Our systems detect and suppress fires in seconds to facilitate passenger evacuation.

Rapid and reliable protection

Dry chemical powder is highly effective at tackling most types of fire.

R107 approved

Our R107 approved systems can be fitted to meet the UNECE Regulation for fire protection.

Easy maintenance and long life

Simple maintenance procedure and a 10-year life span for minimal disruption.

Fast callout response

Our Engineers can be onsite in a matter of hours to get your machine back to service.

Complete peace of mind

From start to finish, we take care of all aspects of your vehicle fire protection.
The Ardent Bus and Coach Fire Suppression Systems are proven to successfully protect all types of public transport vehicles, including diesel, electric, hybrid and hydrogen vehicles, offering flexible protection for all fuel sources. With over 28 years of experience in fire suppression and a history of working with transport authorities such as Transport for London, Ardent Fire Suppression Systems are designed, installed and maintained to the highest standards to protect the vehicle, passengers and driver.
The Ardent systems can be retrofit to older vehicles as well as installed to new vehicles in collaboration with the OEM as part of the production process. With scalable systems to fit all requirements and vehicles, from minibuses to coaches, we can provide tailored solutions to your needs.
The Ardent R107 Approved Fire Suppression System meets all UNECE R107 requirements for automatic engine bay fire suppression. The system has passed the strict fire testing protocols from the Research Institutes of Sweden (RISE) which have been adopted from the SP Method 4912 tests.
The Ardent Fire Suppression System can be linked to our driver message unit. This allows audible warnings to be delivered to the bus driver through a speaker installed in the driver's cab, alerting the driver if a fire or even a high temperature condition is detected.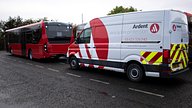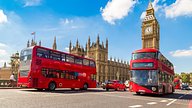 How Our Fire Suppression Systems Works
Fire Detection
The Ardent Fire Suppression System for buses and coaches uses either a Linear Heat Detection (LHD) cable or pneumatic detection tubing depending on the application and customer requirements. The system can be configured to pre-warn the driver when high temperatures are detected, allowing the driver to pull over safely before the fire ignites.
System Activation
Once a fire is detected, the system will initiate the discharge of the suppression agent within a matter of seconds. There are a range of optional extras that can be fitted to provide voice messages to the driver to alert that a fire has been detected or to provide system status updates to reassure the driver that the system is fully operational.
Agent Distribution
Ardent offers direct and indirect fire suppression for flexible solutions for vehicles of all sizes. The UNECE R107 Fire Suppression System stipulates indirect distribution be installed.
In the direct system, the detection tubing doubles as the distribution network. The suppression agent is discharged directly from the point of rupture, which is the closest point to the fire. This allows for rapid fire suppression, minimising damage and disruption.
The indirect system targets all identified fire hazards in the vehicle to ensure reliable fire suppression. When the system detects a fire, the suppression agent is released through the distribution network of carefully placed nozzles to flood the protected area.
Fire Suppression Agents
The Ardent Bus & Coach Fire Suppression Systems use dry chemical suppression agent, also known as dry powder, which is highly effective on most types of fire, including Class A, Class B, Class C and electrical fires. This makes the system flexible for use with internal combustion engines and electric, hydrogen and hybrid vehicles. The dry chemical powder is proven to offer rapid fire knock-down and suppression, with excellent coverage.
How We Deliver
At Ardent, we take care of every step of the process to ensure vehicles and people are protected against the risk of fire 24/7. From understanding the fire hazards specific to your vehicle and environment to our rapid response to emergencies, you can rest assured our systems will deliver the highest level of protection your business requires.
Let us worry about the fire safety of your equipment, so you can focus on your business.
Latest News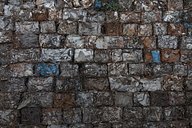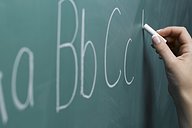 Even the most effective extinguishing agents depend upon a reliable detection system. Here we look at the most common types and their pros and cons.