The right
solution

Consistent
quality

Unfailing
support

Knowledgable
& educational

Proud to be
specialist
It's easy to forget about maintenance. We aim to make it even easier.
When it comes to plant and equipment fire suppression, the support that your supplier is able to offer is as important as the systems. At Ardent, we make the servicing of our fire suppression systems as simple and convenient as possible. We take care of all aspects of your plant fire protection, so you can focus on your business.
Fast response to emergencies

Our Field Engineers are able to respond to emergency callouts in a matter of hours.

Proactive system servicing

We deliver a personalised servicing schedule that works around you and your operations.

Round the clock support

Our emergency line is available 24/7, including out of hours and weekends, to assist you.
Fire Suppression System Servicing
Regular fire suppression system servicing and maintenance is critical to ensuring that systems are in good working order and is the best way to ensure the safety of your people and vehicles. Making sure your systems are regularly serviced may seem daunting, with many machines and systems to schedule, which is why we endeavor to make your job easier.
Just like a car service, planned fire suppression system servicing reduces the likelihood of breakdown or malfunction. It also gives you the best possible protection against costly downtime and the peace of mind that comes with knowing that your Ardent Fire Suppression Systems are always ready to perform.
In line with the manufacturer's guidelines, Ardent Vehicle Fire Suppression Systems for mobile plant need to be serviced at 6-montly intervals to give maximum assurance that they will operate effectively and safely when they are needed the most.
Fixed Price Service Plans
Our fixed price servicing plans guarantee you the highest system reliability and fixed prices for the duration of your contract. With flexible payment options, our fixed price plans help you manage your maintenance budget, while offering predictable system lifetime costs.
Callout Support
We know how important it is to keep your equipment running. This is why we make it our priority to respond quickly when a fire suppression system has been discharged or damaged. We can be on the scene within 24 hours, although we can agree even quicker response times to help get your machines back in action in a matter of hours.
In the event of a fire, our Technical Team will carry out a thorough investigation to establish the cause of the fire, recommend prevention measures and share any lessons that can be learnt.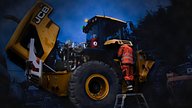 Our team is always ready to respond to any emergencies and get your machine back in action with minimum downtime and disruption to your operations.
Find Out More About How We Support Your Business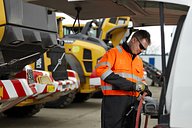 Ardent specialise in the design and installation of fire suppression systems, with a proven approach to protect plant, equipment and operators.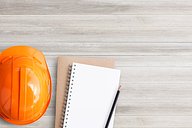 Operator training tailored to your team, business & needs. Ensure your personnel have the knowledge needed to operate fire suppression systems efficiently with Ardent.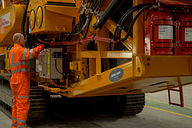 Ardent offers fire suppression servicing and fire system support to keep your suppression systems ready to fight. Discover our aftercare today.