The right
solution

Consistent
quality

Unfailing
support

Knowledgable
& educational

Proud to be
specialist
Businesses operating in any sector rely on a variety mobile plant and equipment to keep the business running efficiently. Large mobile plant face extremely challenging conditions, with long working schedules and harsh operating environments putting additional pressure on the machines.
A fire on a machine can not only result in significant repair and replacement costs, but it can lead to downtime and disruption to operations, and affect production and profitability. In the worst-case scenario, a mobile plant fire can put the machine operator and other personnel at risk of injury and lead to fines, sanctions and damage to business reputation. With an abundance of flammable liquids such as diesel and hydraulic fluid, and surrounded by highly combustible materials, the risk of vehicle fire needs to be carefully managed.
Automatic fire suppression specialists

We understand how to manage the risk of equipment fire in all types of environments.

Our systems are tested to the highest international standards.

Full fire hazard coverage

Our systems cover all fire hazards in the vehicle, not just inside the engine compartment.

Re-ignition protection

Our dual agent systems significantly reduce the risk of fire re-ignition.

Fast callout response

Our Engineers can be on site in a matter of hours to get your machine back to service.

Complete peace of mind

From start to finish, we take care of all aspects of your plant fire protection.
At Ardent, we are mobile plant fire protection specialists. From forklift trucks to 1,000 tonne excavators, we have over 28 years of proven experience in helping businesses to protect their people and equipment against the risk of fire.
Coupled with the highest installation standards and fleet of fully trained and highly experienced Field Engineers, our reliable fire suppression systems have proven to protect operators and vehicles whilst increasing machine availability and minimising downtime.
After carrying out a thorough fire hazard analysis, our Technical and R&D Teams specify and design systems tailored to each machine type, characteristics and operating environment. Our Field Engineers install and service these systems to the highest standards. This level of care and attention to detail in every vehicle we protect is what makes us different.
Our fire suppression systems for large mobile plant are recognised and approved by most of the UK's major insurance providers, which can help lower your insurance premium.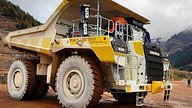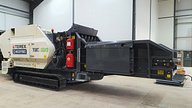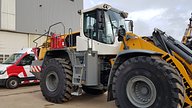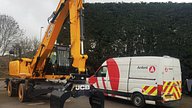 How Our Fire Suppression System Works
Fire Detection
Our mobile plant systems use Linear Heat Detection (LHD) cable routed around the identified fire hazards to rapidly detect a fire or high temperature condition. As the LHD cable does not require pressure to operate, it does not suffer from false discharges which can arise due to loss of pressure in pneumatic systems, making the electronic systems a safer and more reliable option for mobile plant.
System Activation
Once the LHD cable detects a fire, it sends a message to the Ardent Control Module to initiate the discharge of the suppression agent within a matter of seconds. A time delay can be setup if required, and the operator can also manually delay the discharge so they are always in control of the machine.
Agent Distribution
Distribution nozzles are critically located to target all identified fire hazard areas in the machine, both inside and outside the engine compartment. A network of distribution hoses connects the tanks storing the suppression agent to the nozzles. On system activation, the suppression agent travels through the distribution network and discharges through the nozzles to effectively suppress the fire.
We Are P-Mark SPCR 199 Certified
Ardent Dual Agent Fire Suppression Systems have obtained the latest version of P-Mark SPCR 199 certification. Our system achieved an A+ rating, which is the highest rating for the P-Mark SPCR 199:2021 certification. In addition to fulfilling the requirements of the standard, Ardent undertook tests at a higher severity than what is called for to be awarded an A+ rating, showing our commitment to delivering market leading system performance and reliability.
Fire Suppression Agents
Large amounts of flammable fluids, superheated machine components and build-up of highly combustible materials create a very high-risk environment. Selecting the right suppression agent type and quantity is crucial to specifying and installing a fire suppression system that will perform when needed the most.
For heavy mobile plant, Ardent Dual Agent Fire Suppression Systems use Dry and Wet Chemical suppression agents simultaneously, combining the benefits of each agent to provide the highest level of protection.
D

ry Chemical Agent
This agent, also known as dry powder, is primarily responsible for rapid fire knock-down and coverage. The agent hits the fire with high intensity and disperses easily thanks to its powder form, aiding coverage of the hazard areas.
Wet Chemical Agent
This liquid agent has limited fire suppression capabilities, but it helps to cool down superheated components such as turbochargers and exhaust manifolds. This significantly reduces the risk of fire re-ignition after the system has discharged.
How We Deliver
At Ardent, we take care of every step of the process to ensure your plant and personnel are protected against the risk of fire 24/7. From understanding the fire hazards specific to your equipment and environment to our rapid response to emergencies, you can rest assured our systems will deliver the highest level of protection your business requires.
Let us worry about the fire safety of your equipment, so you can focus on your business.
Related Content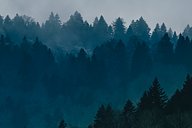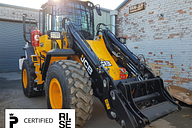 We're proud to announce that we have obtained the latest version of P-Mark SPCR 199 certification for the Ardent Dual Agent Systems.