The right
solution

Consistent
quality

Unfailing
support

Knowledgable
& educational

Proud to be
specialist
From New Track Construction (NTC) machines to cranes and access equipment, fire poses a threat to plant operating in the rail industry. With machines shuttling in and out of tunnels and subject to constant shock and vibration, specifying the correct fire suppression system for the job is crucial to keeping the machine and operator safe from the risk of equipment fire.
Fire can cause massive disruptions to rail networks, even if the fire isn't on a passenger train. Maintenance equipment stuck on the track or damage to tracks as a result of fire can stop trains from running, resulting in significant delays, downtime and fines for disruption.
Automatic detection and suppression

Our systems detect fire fast, keeping operators safe and minimising repair costs and downtime.

Robust systems

Our systems are designed to withstand the uniquely harsh rail environment.

Experts in plant fire suppression

Ardent can design, install and maintain systems tailored to your needs.
Why Protect Machines in the Rail Industry?
Specialists rail machines are often high-value pieces of equipment and a fire can result in significant costs for repair or replacement if not detected and suppressed before it causes significant damage. Fires on these machines can be caused by a variety of factors, including fuel leaks, a build-up of debris or electrical short-circuits, and can become challenging to contain if they are not quickly dealt with.
Preventative measures such as regular maintenance and cleaning are essential, but if a fire does start, adequate fire protection is critical to reducing the impact.
In addition to machine repair and replacement costs, fires on rail maintenance equipment can cause delays, disruption to operations, damage to reputation and even costly fines.
Our Solution
At Ardent, we are specialists in designing, installing and maintaining fire suppression systems for track laying and maintenance machinery. Over the years, we have worked with companies such as Freightliner, Schweerbau, Plasser and Bam Nuttal, so we understand the unique restrictions you face.
The Ardent Mobile Plant Fire Suppression System offers reliable automatic fire protection, designed and tested to withstand constant shock and vibration that rail machinery experiences. Our systems are used in the most challenging environments like underground construction and mining. We understand that operators could find themselves on viaducts or in tunnels when a fire ignites, so we design our systems so the operator can always stay in control of the vehicle.
Fires on fixed equipment such as electrical cabinets, generators and transformers can also result in downtime and costly repairs. Our Fixed Equipment Fire Suppression Systems provide cost-effective and reliable protection and the same level of service and support as our mobile plant systems.
Service and Support
At Ardent, we understand the impact of machine downtime on your operations and productivity. That is why it isn't only our systems which are always ready to react to fire, but our dedicated team is equally ready to respond to callouts within a matter of hours. Our systems are powered by a team who listens, understands your needs and fits seamlessly into your operations to be able to provide the highest service standards in the industry.
Machines we protect:
New track construction (NTC) machines
Rail mounted cranes
Tracklayers
Ballast regulators
Mobile elevated work platforms (MEWPs)
Excavators
Dozers
Tampers
Transformers
Electrical generators
Latest News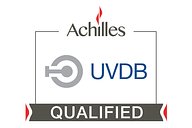 We are fully qualified as a supplier on Achilles UVDB.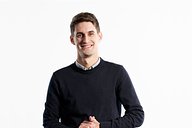 Introducing Rhys, our problem-solving Operations Co-ordinator