The right
solution

Consistent
quality

Unfailing
support

Knowledgable
& educational

Proud to be
specialist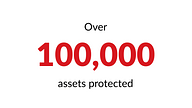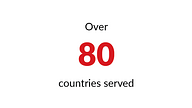 We're Ardent, and we're a team of experts dedicated to advancing business and people safety in some of the World's most challenging environments.
Since 1993, we've been committed to protecting human life, business assets and social safety; initially in areas of high risk and regulation such as mining and quarrying. And wherever personal and professional safety have been a critical consideration, Ardent has continued to innovate solutions that consistently optimise operator confidence and mitigate your commercial exposure.
Ardent puts your business protection first. It's our care and commitment to gaining a comprehensive and holistic understanding of your business and your working environment, that enables our solutions to not only protect your people and your plant, but also your employee morale, your productivity, your business efficiency and your brand reputation.
Our team of designers, technical experts, project managers and field engineers are all focused on providing you with effective fire protection that you can rely on to keep your business running smoothly. No false discharges, just dependable fire protection and fast response times.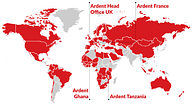 To advance business and people safety.
There's regulatory compliance; and then there's business protection. At Ardent we understand that every business is different and constantly changing, and therefore every fire has the potential to impact your particular business in many different ways.
That's why every day Ardent colleagues are focused on delivering solutions that not only effectively suppress fire and protect both operator and machine, but mitigate the wider impact of fire on your business success.
To keep your business running smoothly.
From conducting the initial hazard evaluation, to specifying, installing, maintaining and servicing your fire suppression system; our goal is to help you to protect your people and business and optimise your operational efficiency and commercial performance.
Vision
We want to be recognised as leaders who put business protection first.
At Ardent, we start by understanding your business, and what drives your success. This enables us to design, install and maintain a fire suppression system that best protects the things that matter most to you.
What Do We Believe In
At Ardent our core beliefs have been the foundation of our business for nearly 30 years. They support our shared purpose to advance business and people safety; and they shape how we build great teams, create and deliver great products and services, and deliver the best experience for our customers.
Doing the right thing

We look at the full picture to ensure people and safety come first - that's why you can trust us.

Challenging ourselves

We prioritise time and energy to improve and innovate - that's what keeps us ahead.

Working as one team

We anticipate and collaborate to deliver shared success - that's what unlocks our full potential.
Our Team
Meet our team of fire protection experts who are passionate about delivering the Ardent promise and making a difference in everything they do.