The right
solution

Consistent
quality

Unfailing
support

Knowledgable
& educational

Proud to be
specialist
Mobile plant working in the construction industry, both above and underground, pose a risk of fire that not only affects the machines, but also operations and the safety of personnel.
Demanding working conditions and non-stop production schedules put huge pressure on equipment. Large amounts flammable liquids, such as diesel, oils and hydraulic fluids, coupled with hot manifolds and engine bays, means the risk of mobile plant fire is ever present.
In the UK, Health & Safety in tunnelling in the construction industry is covered by the British Standard (BS) 6164:2019, which includes recommendations and guidance regarding fire protection of plant and equipment used in tunnelling.
Rapid and reliable fire detection

We use electronic Linear Heat Detection technology to minimise damage and downtime.

Robust systems

Our systems are designed to withstand the construction and tunnelling environments.

Industry specialist

With 25 years of experience, we understand the specific challenges in the industry.
Why Protect Mobile Plant in Construction and Tunnelling?
Large amounts of hydraulic oil and diesel coupled with superheated components, such as turbochargers and exhaust manifolds, make mobile plant a common cause of fire in construction and tunnelling.
In tunnel construction, confined spaces and reduced exit routes can lead to catastrophic consequences in the event of a fire. One of the main concerns of a fire underground is the generation of highly toxic gases and combustion products.
Fire suppression systems are installed in plant and equipment to protect the machine operator, equipment and facilities against the risk fire. The right fire suppression system will suppress the fire before it causes significant damage to the machine, lessening disruption to operations and minimising repair costs. However, not all systems in the market offer the same level of protection and efficiency as the design parameters and capabilities vary significantly from system to system.
BS 6164:2019 and Fire Suppression in Tunnelling
Clause 13 of BS 6164:2019 contains guidance and recommendations regarding fire protection of plant and equipment used in tunnelling. It refers to the protection of both mobile and static equipment, including specialised tunnel plant intended for underground use and surface equipment that can be taken underground.
Our Solution
At Ardent, we understand the consequences of equipment such as excavators and dump trucks being at standstill. We work with construction and tunnelling companies to ensure that their production-critical equipment is protected against the risk of fire 24/7. Whatever the scale of your operations, we install, service and maintain reliable fire suppression systems to any fleet size.
We have years of experience protecting equipment in surface and underground construction so we are used to working in inaccessible sites. We know how to deal with fires in confined spaces and our systems are tailored for installation to compact underground machines.
The Ardent Mobile Plant Fire Suppression System is designed and tested to withstand the harsh operating conditions found in construction and tunnelling; we test our systems to the highest global standards for shock and vibration. We use electronic Linear Heat Detection (LHD) to provide rapid and reliable fire detection. This detection technology offers the best protection against false discharges commonly seen in other systems.
Fires on fixed equipment such as electrical cabinets, generators and transformers can also result in downtime and costly repairs. Our Electrical Equipment Fire Suppression Systems provide cost-effective and reliable protection, and the same level of service and support as our mobile plant systems. Fire suppression for this type of static equipment is also covered in BS 6164:2019.
Service and Support Designed Around Your Operations
At Ardent, we understand the impact of machine downtime on your operations and productivity. That's why it isn't only our systems that are always ready to react to fire, but our dedicated team is equally ready to respond to callouts within a matter of hours. Our systems are powered by a team who listens, understands your needs and fits seamlessly into your operations to be able to provide the highest service standards in the industry.
Some of the equipment we protect:
Tunnel boring machines (TBMs)
Roadheaders
Excavators
Dump trucks
Locomotives
Concrete pumps
Paving machines
Access platforms
Electrical cabinets
Generators
Related Content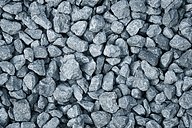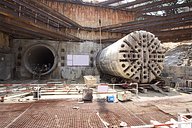 This blog post aims to help anyone with an interest or responsibility for the protection of plant and equipment used in tunnelling to understand the key principles behind the current generation of fire suppression systems.