The right
solution

Consistent
quality

Unfailing
support

Knowledgable
& educational

Proud to be
specialist
With a choice of fire detection technologies and suppression technologies and agents, we use our years of experience to provide the right solution for each application.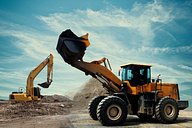 Expert vehicle fire suppression designs from Ardent help protect your business with automatic & bespoke coverage for electric & fuel-based vehicles.
Ardent static fire suppression systems are designed to offer reliable, cost-effective and low-maintenance solutions for the protection of fixed equipment.