The right
solution

Consistent
quality

Unfailing
support

Knowledgable
& educational

Proud to be
specialist
Effective and reliable fire protection comes from the combination of quality, fit for purpose fire suppression systems and a dependable supplier to support them.
At Ardent, our fire suppression system specialists make this happen. From product development to servicing and maintenance, our team works with one common goal in mind - delivering trusted fire suppression you can rely on.
We want to help you make the right choice by providing you with in-depth information about the Ardent Fire Suppression Systems and how they work, so you can be confident your business is protected.
How does a fire suppression system work?
The aim of a fire suppression system is to control or prevent a fire from spreading by delivering a fire suppression agent (such as water, fire-fighting foam or chemical agent). These systems are a form of active fire protection, usually triggered automatically by a detection system.
The type of detection method, suppressing agent and delivery system used by the fire suppression system will depend on the specific application and the fire risks involved. A fire hazards analysis of the asset to be protected, as well as its working conditions and operating environment, should be carried out in advance as this will inform fire suppression system design, selection of detection method and extinguishing agent, and system installation parameters.
The main components of a fire suppression system include:
A detection system that provides automatic fire detection - smoke, flame and heat detection are the three more commonly used types of detectors.
A control module that receives the information relayed by the detection system and sends a signal to activate the system - some control modules include options for the operator to delay the system discharge, activate the system manually, or put the system in isolation mode to carry out maintenance.
An actuation system operated manually and/or automatically - we recommend the use of automatic fire suppression systems with additional manual activation point(s) for an extra layer of protection.
Suppression agent tanks to store the fire suppression agent - some fire suppression system manufacturers offer a wide variety of agent tank sizes to fit every application. Ardent lay-flat tanks allow for flexibility in system design and installation when space is limited, such us small mobile plant and buses.
An agent distribution network which delivers the agent from the tank to the fire hazard areas, usually discharging the agent through fixed nozzles (indirect systems) or directly from the point of rupture in the discharge tube (direct systems).
What are the benefits of a fire suppression system?
The right fire suppression systems can help businesses protect their personnel, assets and profitability. Some of their key benefits include:
Protect personnel and the general public - An automatic fire suppression system can detect and control a fire in its early stages and without human intervention, keeping personnel safe and allowing them to stay away from the fire. For industries operating large mobile plant, an on-board fire suppression system can buy equipment operators valuable time and allow a safe space from elevated cabs. Fire suppression systems installed to public transport vehicles such as buses can also allow for a safe evacuation of passengers and driver in the event of a fire.
Minimise downtime and production losses - Fires can not only result in significant repair and replacement costs, but they can lead to downtime and disruption to operations, affecting production and profitability. When combined with a dependable and highly responsive service and support, fire suppression helps to minimise downtime and keep production levels up.
Protect business assets and premises - A fire suppression system installed in mobile plant and equipment can help minimise the risk of a fire spreading within the site and to nearing stockpiles.
Protect business reputation and avoid expensive fines - The effects of fire can go beyond production losses and lead to fines, sanctions and damage to business reputation. For instance, fires in waste and recycling facilities can have a high-profile, with intervention from local authorities and the Environmental Agency to ensure that appropriate measures are being taken to reduce the likelihood and impact of fires.
Lower insurance costs - Some fire suppression systems are recognised by major insurance providers, which can help lower insurance premiums.
Automatic fire suppression from Ardent
With a choice of fire detection and suppression technologies, as well as suppression agents, we use our years of experience to provide the right solution for each application.
At Ardent, we are mobile plant fire suppression specialists. From forklift trucks to 1,000 tonne excavators, we help businesses to protect their people and mobile equipment against the risk of fire.
Ardent static equipment fire suppression systems are designed to offer reliable, cost-effective and low-maintenance solutions for the protection for essential equipment such as electrical panels and transformer cabinets.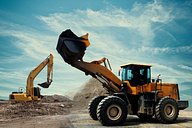 Expert vehicle fire suppression designs from Ardent help protect your business with automatic & bespoke coverage for electric & fuel-based vehicles.
Ardent static fire suppression systems are designed to offer reliable, cost-effective and low-maintenance solutions for the protection of fixed equipment.
Bespoke fire suppression design, installation and maintenance
Taking the time to understand your equipment, operating environment and challenges is the start of a robust process designed to ensure that your assets and people have the best protection.
From fire hazard identification to operator training and on-going servicing and maintenance, our solutions are tailored to your business and your specific needs.
Related Content
Looking for mobile plant fire suppression systems to protect your assets? Ardent have a range of fire protection systems for all machine types and sizes.
Our fire suppression systems for electrical panels offer automatic detection and suppression, keeping your business running smoothly.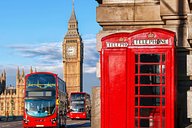 Protect your public transportation business with bus and coach fire suppression systems from Ardent. Discover the Ardent R107 and direct fire suppression systems.