Hazard Analysis - Why Do One?
If you're looking to invest in fire suppression for your equipment, you need to be confident that it's going to protect your vehicle and its operator when it counts.
The purpose of a fire hazard analysis is to pin-point areas of concern and apply reasonable methods to reduce the risk of fire. This should always be the first step before you install a system.
At Ardent, we cover everything in our thorough vehicle hazard analysis because we know from experience, that the risk of fire isn't confined to engine compartments. Therefore we don't just consider engines, we think about the transmission, the valves bank and the hydraulic and turbochargers too. For example, if a fire starts in the hydraulic pumps, your machine could already be severely damaged by the time the fire reaches the engine. So protecting hydraulic pumps isn't over-specifying, it's taking a measured and logical approach to risk.
No two projects are the same. So make sure your fire suppression system supplier understands your specific needs by undertaking a comprehensive fire hazard analysis that takes into account all risks including engine size, vehicle layout, and working conditions. At Ardent, we do exactly this to then specify a system that provides the best protection.
We make sure your machines and people are fully protected by taking the time to understand your environment, machines, and working practices so we can specify a system perfectly suited to your needs.
Take a look at the various sectors on our website and you'll see the Ardent difference when it comes to hazard analysis.
Related News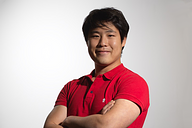 Introducing our skilled Design & Development Engineer, Jackie Chan.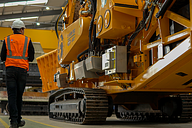 Under-specified or incorrect fire suppression systems is the number one cause of vehicle fire suppression failure.
The best way to protect your people and vehicles is to prevent fire altogether.