Q&A with Jackie Chan
Each month we introduce one of our vehicle fire suppression team members. For our customers who regularly speak to the team, it puts a face to the voice and shows the range of individuals that make Ardent. This month we speak to our Design & Development Engineer, Jackie.
What does your role involve?
Being a Development Engineer at Ardent means I do a lot of different things for a lot of different people. Some of the work is confidential however some of the regular jobs I do include research, getting approvals and certifications, and preparing documents and drawings. Most of the work is self-contained which I enjoy.
What's your biggest contribution at Ardent?
I like that I'm able to help everyone who asks. With a background in chemical engineering, I've got technical knowledge that allows me to work on different projects. Whether I'm needed to build rigs, create simulations or testing or do the paperwork; I'm able to help.
Which Ardent Value do you most identify with and why?
Keep Getting Better – I like this value because I can apply it in different ways. We work hard every day to make Ardent better; solving problems, developing new products and challenging the status quo. I can also apply this value personally because I constantly want to improve myself, by studying or taking on additional training I like to be working on something extra.
What would your superpower be?
I'd love to be able to teleport. I'd spend my time jumping from country to country eating great food!
Do you have a guilty pleasure?
I'm a big gamer, I find it relaxing to be immersed in an alternative reality for a while.
When you were young, what did you want to be when you grew up?
Growing up, I wanted to be an architect because I liked the idea of building things. I still enjoy building things and I'm grateful that working at Ardent lets me do just that.
What do you love doing outside of work?
I'm a keen DIY'er and love getting a few jobs done around the house when I can. Maybe it's because I like building things…?
Related News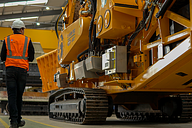 Under-specified or incorrect fire suppression systems is the number one cause of vehicle fire suppression failure.
The best way to protect your people and vehicles is to prevent fire altogether.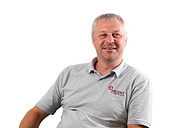 Meet Brendon, our experienced Field Engineer.