Q&A with Cailean Morris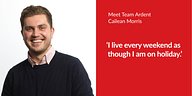 Each month we introduce one of our vehicle fire suppression team members. For our customers who regularly speak to the team, it puts a face to the voice and shows the range of individuals that make Ardent. This month we interview our Operations Co-ordinator, Cailean Morris.
What does your role involve?
My role involves organising the installations of our fire suppression equipment to machines in all different locations across the world. I work closely with the operations team making sure all the engineers have a full schedule of work, with all the information/equipment needed to complete the job.
I work closely with our customers guiding them through the installation process, from organising a date to invoicing and sending them the handover certificate.
Where do you feel you make the biggest contribution at Ardent?
I feel the biggest contribution I make to Ardent is being there to help anyone who asks for it, with a smile on my face. I am always here to listen and support anyone who needs it.
Which Ardent value do you most identify with and why?
The Ardent value I most identify with is 'supporting each other'. I believe this is the most important because a team does not achieve success without supporting each other. Working as a team brings success, which we enjoy celebrating together.
What's your guilty pleasure?
It is 100 percent One Direction. Those lads certainly make a good pop hit. What a terrible day it was when they split up.
What would your superpower be?
Time control – so I could go back in time to all the different era's like Romans etc. Also, to go into the future and get the lottery numbers.
Describe your perfect day…
My perfect day would be spent with my friends, just having a good time somewhere hot with lots of nice food and drinks a plenty.
Is there a motto that you live by?
I live every weekend as though I am on holiday.
Related News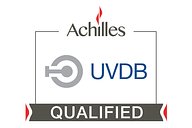 We are fully qualified as a supplier on Achilles UVDB.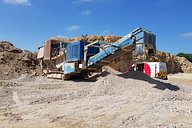 Key considerations when choosing fire suppression for waste shredders.