Ardent Receives P-Mark SPCR 199 Certification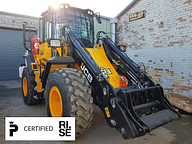 We're proud to announce that we have now obtained the latest version of P-Mark SPCR 199 certification for the Ardent Dual Agent Fire Suppression Systems.
The P-Mark SPCR 199:2021 certification assesses the performance of fire suppression systems against realistic fire conditions and vehicle environmental aspects in engine compartments with combustion engines. The 2021 certification standard presents a new rating classification system over the previous 2017 version.
P-Mark SPCR 199:2021 achieved to A+, the highest certification rating
The recent SPCR 199:2021 certification introduces a new standard rating system, scoring fire suppression systems from A+ to E based on the system's performance at the various fire tests required to achieve the certification. Different levels of openness of the fire testing rig (from fully enclosed to floor, ceiling and doors removed) and ventilation flowrate are considered for each test scenario.
The Ardent Dual Agent Fire Suppression System has achieved the A+ rating, which is the highest rating for the P-Mark SPCR 199:2021 Certification. In addition to fulfilling the requirements of the standard, Ardent undertook tests at a higher severity than what is called to be awarded an A+ rating, showing our commitment to delivering market leading system performance and reliability.
Related News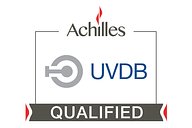 We are fully qualified as a supplier on Achilles UVDB.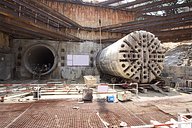 This blog post aims to help anyone with an interest or responsibility for the protection of plant and equipment used in tunnelling to understand the key principles behind the current generation of fire suppression systems.