COVID-19: Second Lockdown
With the second lockdown now in effect, we want to reassure our customers that we will continue to operate to maintain and service your systems.
As it was in the first lockdown, our priority is to support our customers and keep business as normal as possible. Supplying and maintaining your systems is a high priority for us and we value the importance of ensuring the safe running of your vehicles.
Our telephone lines are, as always, open to your calls and our emergency line will continue to be operational out of office hours. We are here to answer any questions or concerns you may have during this challenging period.
Operations Team
[email protected]
Sales Team
[email protected]
General Enquiries
[email protected]
Should there be any changes within the business, please be assured that we will keep everyone informed via email, our website and social media.
Thank you for your continued support of Ardent Group during this difficult time, your loyalty and support is greatly appreciated.
Sincerely,
The Ardent Team
Related News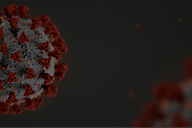 Following the outbreak of Coronavirus (COVID-19) we wanted to reassure you that we are doing everything we can to reduce the risk of infection for our customers and employees.
If the tip of the iceberg represents the upfront cost of a system and the proposal, what lurks beneath the surface.
The best way to protect your people and vehicles is to prevent fire altogether.