COVID-19: We're Here to Help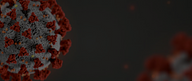 Following the outbreak of Coronavirus (COVID-19) we wanted to reassure you that we are doing everything we can to reduce the risk of infection for our customers and employees. We understand that many businesses are struggling, and we would like to do what we can to make life a little easier.
Please be advised that there is no change to the operation of the business and that system installation and servicing will go ahead as normal; maintaining your systems is a high priority for us and we value the importance of ensuring the safe running of safety-critical equipment. Our phone lines are still open should you have any questions or concerns during this challenging period, and our emergency line will continue to be operational out of office hours.
The primary focus of the business is on environmental, organisational and general hygiene measures to reduce the risk of transmission. The well-being of our staff and customers is important to us, and we have put the following processes in place to mitigate disruption to our customers, to our employees and to our business:
Introduction of a 'no hand-shaking' policy across the group
Installation of posters to reinforce WHO advice regarding regular, thorough handwashing.
Embracing technology has meant that your Account Managers are available for remote meetings, including remote training for operators.
With regards to servicing and installations, we can now offer & contactless servicing, accepting written confirmation of acceptance.
Regular disinfectant of the offices, including door handles, desks, phones and light switches.
All of our Field Engineers are regularly provided with clean overalls to reduce spread of any potential contamination.
Where possible, staff are working from home to help prevent the spread of the virus.
Increased deployment of hand soap at sinks around the offices
Social distancing of office-based staff to reduce the transmission of an infections.
We have implemented health, safety and hygiene procedures and processes to reduce the spread of the virus and risk of infection in line with World Health Organistation (WHO) and government advice, and staff have been advised of recommended practices to limit the spread and chance of infection. If you have any concerns regarding infection control, please contact us.
Should there be any changes within the business, please be assured that we will keep everyone informed via email, our website and social media.
Thank you for your continued support for Ardent Group and Ardent Limited during this difficult time, your loyalty and support are greatly appreciated.
Related News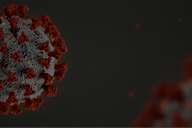 With the second lockdown now in effect, we want to reassure our customers that we will continue to operate to maintain and service your systems.
If the tip of the iceberg represents the upfront cost of a system and the proposal, what lurks beneath the surface.
The best way to protect your people and vehicles is to prevent fire altogether.