Q&A with Holly Lear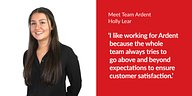 For our customers who regularly speak to the team, introducing our team members puts a face to the voice and shows the range of individuals that make Ardent. In this Q&A we speak to our Sales Support Co-ordinator, Holly.
Why do you enjoy working at Ardent?
I like working for Ardent because the whole team always tries to go above and beyond expectations to ensure customer satisfaction.
What does your role involve?
As a Sales Support Co-ordinator, my role involves ensuring customer satisfaction throughout their experience with Ardent. I communicate often with customers to ensure that we offer the best support after they have had an Ardent fire suppression system installed, as well as assisting with other administration tasks.
Where do you feel you make the biggest contribution at Ardent?
The biggest contribution that I make is that I follow up on every new system installation to ensure that they are happy and that there isn't anything more that we can do to support our customers.
Which Ardent Value do you most identify with and why?
I think keep getting better is an important Ardent Value, as no matter which part of the business you look at, we are always trying to improve what we do, whether it be customer service or response times.
What's your passion outside of work?
Currently it is wedding planning as I'm engaged, but when I'm not organising that, I am looking at ways to redecorate my house!
Do you have a guilty pleasure?
I guess it would be Love Island, I don't watch much TV but I always watch that!
What would your superpower be?
Definitely being able to fly, you could get everywhere faster as well as travel to amazing places around the world.
Describe your perfect day?
My perfect day would be very relaxed; a nice roast and then chilling with family playing board games or watching films.
When you were young, what did you want to be when you grew up?
When I was younger I wanted to be a P.E teacher.
What kept you sane during lockdown?
I loved baking brownies because it passed some time and they tasted delicious, and I went walking to burn off the brownies&
What inspires you at work?
I always try to do better than I did before; I like to improve myself, so that inspires and motivates me to do better
If you could add one thing to the office, what would you add?
I would add a baker who could make sweet treats for us all day!
Related News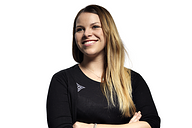 Introducing our passionate Operations Team Leader, Jamie Whitham.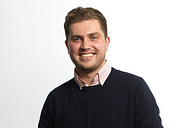 Meet Cailean, our smiley Operations Co-ordinator.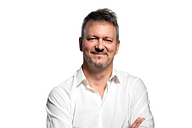 Interviewing Neil Crowther, the founder and Managing Director of Ardent