Q&A with Jamie Whitham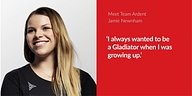 Each month we introduce one of our vehicle fire suppression team members. For our customers who regularly speak to the team, it puts a face to the voice and shows the range of individuals that make Ardent. This month it's our Operations Team Leader, Jamie.
What does your role involve?
I manage the daily activities of the operations team and oversee the coordination of engineers working in the field to ensure things are running smoothly and efficiently. My role is varied and no two days are the same, with most days being full-on from start to finish. It can involve tasks such as pricing completed jobs to arranging travel for our engineers and everything that goes on in between.
What's your biggest contribution at Ardent?
I like to make sure my work is complete at the end of the day with nothing outstanding, however this isn't always possible. Things happen at night and over the weekend and I'm always happy to step in and help. Whether it's picking parts for an engineer on a Saturday or arranging an urgent site visit for a customer who's had a fire, I'm on hand.
Which Ardent Value do you most identify with and why?
We always work to support each other in the operations team as does everyone within the company. It takes numerous people from multiple departments in order for things to run smoothly and we all understand that we can't do it alone.
What would your superpower be?
I would love to be able to predict the future – it would make it a lot easier to plan ahead!
Do you have a guilty pleasure?
I'm partial to a little trash TV. It helps to take my mind off the day and it doesn't take much effort to follow the show.
When you were young, what did you want to be when you grew up?
I always wanted to be a Gladiator from TV. They were so fit and ferocious and I wanted to be just like them.
What do you love doing outside of work?
It's important for me to have an outlet for releasing some energy and I find that running or going to the gym helps.
Related News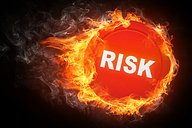 You're only as strong as your most serious hazard.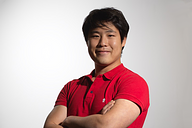 Introducing our skilled Design & Development Engineer, Jackie Chan.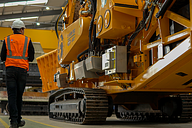 Under-specified or incorrect fire suppression systems is the number one cause of vehicle fire suppression failure.