Q&A with Jason Lewis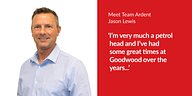 The latest addition to the Ardent Team is International Sales Manager, Jason Lewis. From his roots as a Caterpillar Dealer Trainee Engineer in 1989, Jason has worked in various roles covering Caterpillar machines and African mining projects, and has accumulated 33 years of experience working with mobile plant.
What attracted you to working at Ardent?
I was drawn to working at Ardent because of the company profile and because of my past experiences working with Ardent as a supplier.
Taking into consideration that safety is key to any equipment operation, I see great value in the systems and services Ardent offers - quality equipment requires a quality fire protection solution.
What does your role involve?
In my role as International Sales Manager for Ardent, I get to leverage a lot of the knowledge I've gained working internationally for Caterpillar, where I worked predominantly with African mines. This experience means that I know what our customers concerns are, as well as the main fire hazards in the industry, so I am ideally placed to advise Ardent's customers on fire protection systems for heavy equipment industries such as mining.
I also get to travel to see our customers regularly, so I get to swap the cold, grey British weather for sunnier skies!
Where do you feel you make the biggest contribution at Ardent?
I think my knowledge and experience working in the mining industry is where I contribute most.
Which Ardent Value do you most identify with and why?
I most identify with 'working as one team,' as I believe building good working relationships with customers and colleagues is key to continued business and success.
What's your passion outside of work?
I'd have to say either family time or motorsport.
Do you have a guilty pleasure?
TV Soaps & Vera are definitely my guilty pleasure!
What would your superpower be?
The ability to be invisible would be interesting!
Describe your perfect day.
My perfect day would be spent at the Goodwood Festival of Speed as I'm very much a petrol head and I've had some great times at Goodwood over the years.
When you were young, what did you want to be when you grew up?
Taller! I'd settle for being an F1 Mechanic or Driver though.
Related News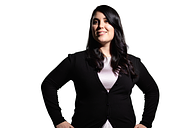 Meet Vic, our friendly Operations Support Coordinator.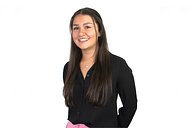 Introducing Holly, our stellar Sales Support Co-ordinator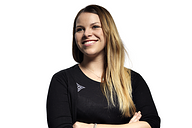 Introducing our passionate Operations Team Leader, Jamie Whitham.