Q&A with Victoria Machen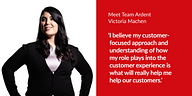 For our customers who regularly speak to the team, introducing our team members puts a face to the voice and shows the range of individuals that make Ardent. In this Q&A we speak to our Operations Support Coordinator, Victoria.
Why do you enjoy working at Ardent?
We are a forward-thinking company, always seeking to improve our service and looking out for one another as colleagues.
What does your role involve?
Pricing customer works including servicing and call outs post completion. Speaking with customers to ensure they understand what has been carried out and are happy with their service.
Where do you feel you make the biggest contribution at Ardent?
I feel I can be a go to person for customers who can rely on me to get answers to their questions, update them in a timely manner and be friendly and professional.
Which Ardent Value do you most identify with and why?
That is a tricky one, but I think & 'Do the right thing' is at the core of what we do.
What's your passion outside of work?
I have 2 cats; Harley and Vesper, though I am not a crazy cat lady, well maybe a little! I also love getting out on a weekend with my husband on his motorbike and seeing the country and hopefully one day a bit more of Europe too.
Do you have a guilty pleasure?
Food! I am a real foodie at heart and I love eating out and cooking new things.
What would your superpower be?
To fly! It would save me lots on airfares and the views would be epic!
Describe your perfect day?
A little bit of a sleep in, followed by a day out at the seaside travelling there on our Harley Davidson and out to a really nice restaurant later on.
When you were young, what did you want to be when you grew up?
A motor journalist like the guys from Top Gear.
What's your career highlight to date?
In my previous role as a recruitment consultant I placed some really lovely people with great companies and one lady in particular who a company declined for interview and I pushed for them to see her and they ended up offering her the job over the other candidates. It made me really feel like I had a true understanding of a clients needs, sometimes better than they did.
What made you want to re-join the Ardent Team?
Ardent was a place I really enjoyed working at and when a job came back up the same week I had been made redundant, it felt like a natural fit again and certainly has been since I re-started with the company.
What skills do you think you developed as a Recruitment Consultant that will help in your role as Operations Support Coordinator?
I believe my customer focus and understanding of my role in how we are perceived to our customers is what will really help me excel in my role.
Related News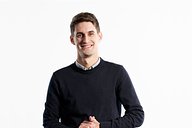 Introducing Rhys, our problem-solving Operations Co-ordinator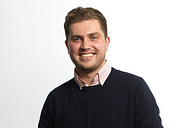 Meet Cailean, our smiley Operations Co-ordinator.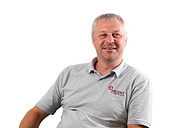 Meet Brendon, our experienced Field Engineer.