Q&A with Molly Carter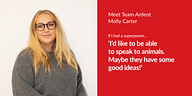 Molly Carter joined Ardent last year, and has been working hard to ensure we are working efficiently. As Production Planner, Molly has been working to identify areas where we can work smarter to reduce lead times for our customers.
Why do you enjoy working at Ardent?
The people! It's such a comfortable environment where it's easy to work and get along with all of my colleagues. As we're so focused on safety it's good that we all look out for one another, there's a real sense of comradeship at work.
What does your role involve?
My role is to look at our production planning. It's a wide-reaching role that involves a lot of important things for the business. I take a lead on looking into how we run and perform production orders to make sure everything is made within the fast lead times our customers have come to expect.
Where do you feel you make the biggest contribution at Ardent?
I think my biggest contribution is to keep learning about how we work and to see if there are any areas we can improve. I try to keep us running as efficiently as possible, making the most of our capacity and improving how we use our systems.
Which Ardent Value do you most identify with and why?
"Challenging ourselves" - a big part of my job is to look at how we work and see if there are areas for improvement or change. Ardent is definitely a company where I feel like any suggestions I have are welcomed and taken seriously, even the fairly small ones.
What's your passion outside of work?
My dog, Maui! I don't think I need to give a reason – just look at him!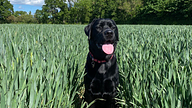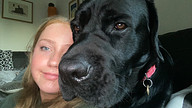 Do you have a guilty pleasure?
Looking at houses on Rightmove. The housing market is all over the place right now so there's always something different on there.
What would your superpower be?
I'd like to be able to speak to animals. Maybe they have some good ideas!
Describe your perfect day.
I would love to wake up on a tropical beach and spend the day diving. Ideally somewhere with white sand and crystal clear water, and lots of amazing coral formations where the fish can bob in and out.
When you were young, what did you want to be when you grew up?
It might not surprise you to learn I wanted to be a zookeeper!
Related News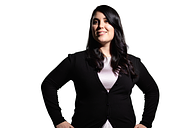 Meet Vic, our friendly Operations Support Coordinator.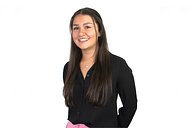 Introducing Holly, our stellar Sales Support Co-ordinator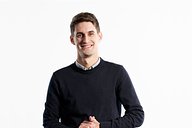 Introducing Rhys, our problem-solving Operations Co-ordinator