Q&A with Rhys Clifton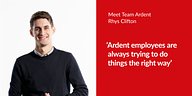 For our customers who regularly speak to the team, introducing our team members puts a face to the voice and shows the range of individuals that make Ardent. In this Q&A we speak to one of our Operations Co-ordinators, Rhys.
Why do you enjoy working at Ardent?
Ardent employees are always trying to do things the right way and there is a real confidence in the quality of the products we provide.
What does your role involve?
The main part of my role is planning work in for our Field Engineers, ensuring they have a full schedule of installing or servicing our systems every week. This involves communicating regularly with customers so that the Field Engineers have the correct parts and information required to complete the work.
Where do you feel you make the biggest contribution at Ardent?
The biggest contribution I make is that I am here to help solve issues for anyone as efficiently as possible, regardless of what the query is.
Which Ardent value do you most identify with and why?
I would say I identify most with 'be easy to do business with' as this applies to both colleagues and customers. If you are easy to deal with then hopefully this will be reciprocated.
What's your passion outside of work?
I am into football but I've been burdened with supporting Northampton Town so I get to games when I can. I like to travel as well, so I try to visit at least a couple of new places every year.
Do you have a guilty pleasure?
Probably trash TV, I know it is awful but I still watch it.
What would your superpower be?
To go back in time, I like history so I would find it interesting to see what it was really like.
Describe your perfect day
Exploring somewhere new with friends or family then relaxing in the sun with a couple of drinks.
When you were young, what did you want to be when you grew up?
A footballer or a gardener.
Related News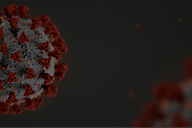 Following the outbreak of Coronavirus (COVID-19) we wanted to reassure you that we are doing everything we can to reduce the risk of infection for our customers and employees.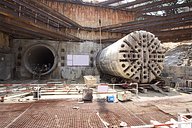 This blog post aims to help anyone with an interest or responsibility for the protection of plant and equipment used in tunnelling to understand the key principles behind the current generation of fire suppression systems.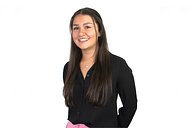 Introducing Holly, our stellar Sales Support Co-ordinator