Why Fire Protection Systems Fail
A fire on-board your mobile equipment can be extremely disruptive and costly to your business. Whilst fire suppression systems are installed to protect equipment and the lives of operators, it is important to remember that not all systems and suppliers offer the same guarantee of quality.
Here we look at some of the most common reasons why a fire suppression system fails:
Untrained operators – Operator training is essential to ensure that they understand how the system works and what to do in the event of a fire. At Ardent, we can provide training for customers and those operating the equipment to ensure maximum effectiveness of our systems.
No engine shutdown and battery isolation interface – We recommend fitting an engine shutdown and battery isolation interface during the system installation. The most common causes of fire amongst plant machinery are electrical faults and hydraulic fluid or fuel leaks. In fact, these causes combined account for almost 70% of all fires reported on plant machinery. When a fuel or hydraulic line or connection fails, it can spray fluid on to a super-heated component such as a turbo or exhaust manifold, starting a fire. As long as the engine continues to operate, this fluid will continue to fuel the fire. Additionally, damaged wiring can be a source of electrical fire and as such, we recommended that the vehicle's battery is isolated. By including an option to cut power to the battery and fuel to the engine, we can reduce the risk of re-ignition.
Under specified systems installed – Prior to an installation, a thorough risk analysis is required to ensure all hazards are identified, taking into consideration the environment the machine is working in. Ignoring risks will put your operator and business at unnecessary risk and installing a system based on the cheapest option often leads to problems. Systems that carry independent testing approvals have been subject to rigorous testing resulting in a 'fit for purpose' certification. Many cheaper systems do not have third party approval and may include substandard parts or outdated technology.
The system is not regularly serviced or maintained – Regular system maintenance and inspection is a critical part of operation and is the most efficient way to ensure the safety of people and vehicles. Without regular servicing, there is potential for the system to underperform and compromise safety. Ardent recommends regular servicing as per the manufacture's guidelines to ensure that your system stays in full working order.
When considering fire suppression, choosing an approved and tested system is just as important as choosing the right supplier. At Ardent, we specialise in identifying, analysing and minimising fire hazards and supplying advanced systems and materials that deliver 24-7 reliability.
Related News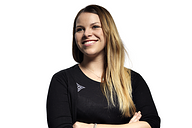 Introducing our passionate Operations Team Leader, Jamie Whitham.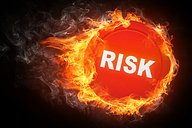 You're only as strong as your most serious hazard.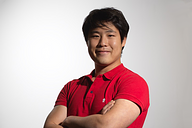 Introducing our skilled Design & Development Engineer, Jackie Chan.