Fire Protection is Like an Iceberg
The analogy has a lot to do with what is apparent, and what isn't. If the tip of the iceberg represents the upfront cost of a system and the proposal, what lurks beneath the surface – what can we expect the system to cost us over its lifespan, especially if it isn't as effective as expected?
What are the not-so apparent things to look out for?
1. The system specification
What you are getting? Single Agent or Dual Agent, and how much of it?
Another contributing factor is the standard of engineering the system meets. FM approved systems have been tested to perform at very high pressures. If you were to compare the speed at which the extinguishing agent is delivered to the fire, FM systems are 5 TIMES more effective than non-FM approved systems.
2. Insurance
You have a fire on your loading shovel (for example) and the system doesn't work – thankfully you're insured. But in the meantime you're a machine down and production is impacted by 20%. The insurance company agree to pay out for the residual value of the machine, but less the excess bill – that leaves you dipping into company profits to fund the difference.
3. Service and Support
This is probably the most common and frustrating unseen consequence of choosing the wrong supplier.
All systems need a 6 month service. The consequence of missing a service is that a) it's like your car, you don't service it and one day it may not start, and b) this will be the first question your plant insurer will ask, if you make a claim. The last thing you want is to have to chase your supplier to send an engineer to site. But unfortunately, if your supplier only has 3 engineers and covers from Lands' End to John O Groats – you may be left waiting.
What are your expectations for response time; 6 hours, 7 days, 1 month – they really do vary that much.
Servicing pricing can vary hugely, for example the same system service charge can be 6 times higher with some suppliers, this quickly adds up.
The right fire system will work first time, every time, and getting your supplier to site shouldn't be difficult! So take time to make your decision, and always look to see what is not apparent about the offering.
Related News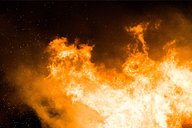 A huge 23 % of vehicle fires are caused by fuel leakage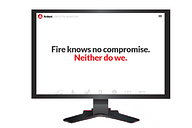 We are very excited to announce the launch of our brand new website.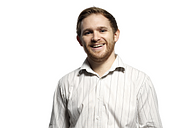 Introducing our very dedicated Supply Chain Manager, Phil Dinsdale.